Fake Snow Packets for Crafting and Decor, Just Like Snow Magic Crystals Packs, Faux Snow Christmas Winter Decor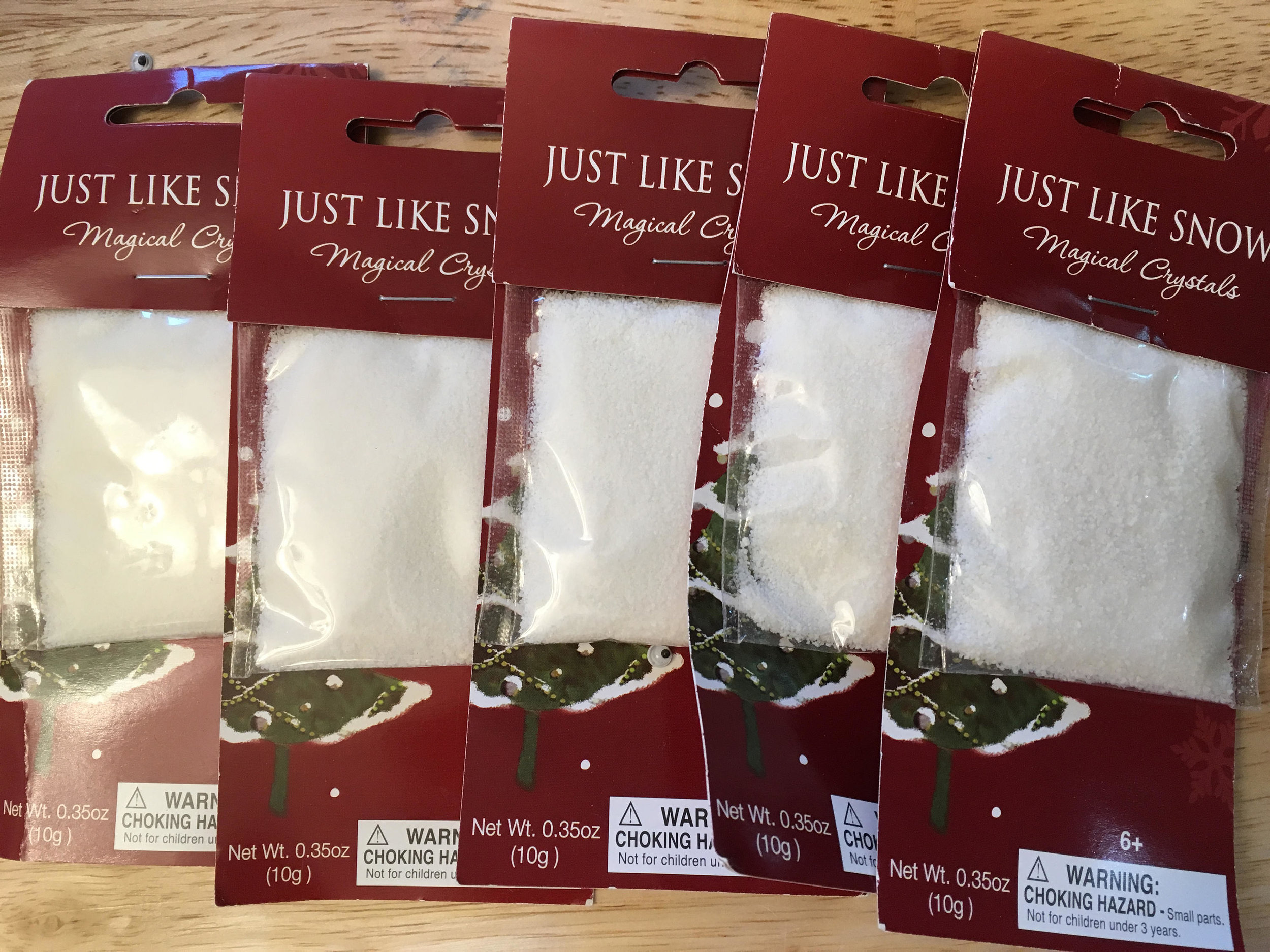 Fake Snow Packets for Crafting and Decor, Just Like Snow Magic Crystals Packs, Faux Snow Christmas Winter Decor
Faux snow! For crafting, decor, inventing, science experiments, and more.

Directions from the back of package states: Empty one package into a bowl, and add 1 cup of water to watch the crystals turn instantly into 2 cups of "snow". Replenish with additional water or spray with water every few days to fluff. Just Like Snow should retain water for about 2 weeks.

**CAUTION: DO NOT EAT, INGEST, OR INHALE. NOT FOR CHILDREN UNDER 6. NOT A TOY.