Black Canvas Silver and Blue Shark in Underwater Reef Shell Scene Coastal Beach Wall Art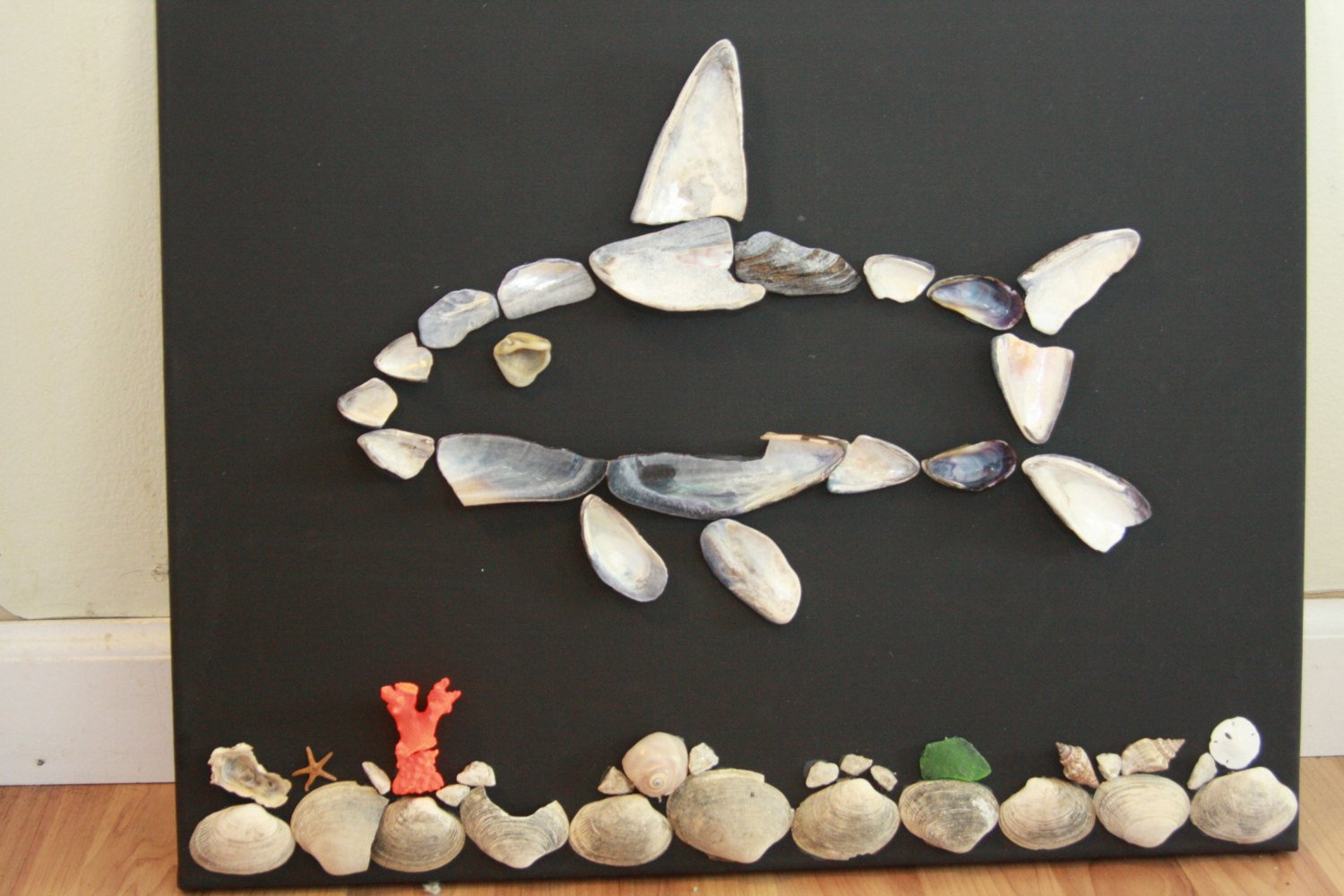 Black Canvas Silver and Blue Shark in Underwater Reef Shell Scene Coastal Beach Wall Art
Made entirely of seashells this unique shell "painting" shows a shark cruising a coral reef bed. The shark is made all of blue and silver muscle shells, glowing with spots of iridescence. The "sea bed" is made of brown clam shells and dotted with orange painted coral, green sea glass, a tiny starfish, rough Quartz chips, small seashells, and a tiny Sand Dollar.

Strongly glued onto a sturdy, black canvas background, this colorful work of sea shell art can be framed behind glass or without for a 3D display.

This piece measures 20 inches wide, 16 inches tall, and about 3 inches deep.


*Due to the delicate nature of shipping this item, we sadly cannot offer international shipping. We apologize for any inconvenience.

**Any excess shipping will be refunded to the buyer.